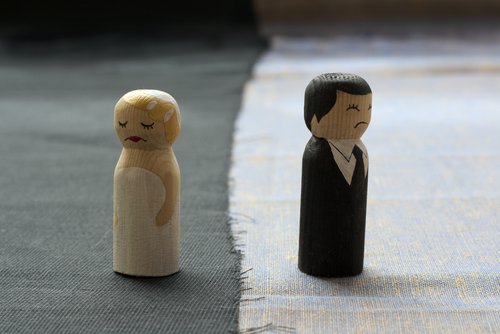 27 Sep

Celebrity Divorces: The Most High Profile Divorces

The lifestyles of the rich and famous are certainly a point of interest for the general public. While people are fascinated by celebrity relationships, celebrity divorces draw the most attention. They leave a lot at stake and often end up with shocking results. Find out about the highest profile celebrity divorces of all time.
1. Debbie Reynolds and Eddie Fisher
Decades ago, divorce wasn't common. So it was quite a shock when Debbie Reynolds and Eddie Fisher decided to divorce in 1959. When the parents of movie star Carrie Fisher divorced, it was a major scandal.
The couple's relationship did not end on good terms. After falling in love with Elizabeth Taylor, Eddie Fisher left his wide to start a life with Taylor.  Taylor and Fisher started off as friends. Although Taylor married someone, he passed away in a plane crash. Shortly after her husband's untimely death, the affair between Fisher and Taylor started.
The situation is quite similar to Jennifer Aniston and Brad Pitt's relationship. In fact, Debbie Reynolds directly compared the two situations. She noted that Angelina wanted Brad, and there was nothing that anyone could do about it. Brad Pitt fell in love with her and left Aniston.
2. Richard Burton and Elizabeth Taylor
Although Eddie Fisher and Elizabeth Taylor did marry, their marriage didn't last. Taylor cheated on her husband with Richard Burton. It all started on the movie set of the film "Cleopatra." Eventually, Burton and Taylor decided to marry.
Like her previous marriage, Taylor's marriage to Burton didn't last. The couple divorced in 1974. After remarrying, the couple once again divorced in 1976. It wasn't uncommon for the couple to declare their love for one another. In a public statement, they said that they would always have love for each other. Unfortunately for them, infidelity and alcoholism got in the way of that love. It was no secret that Burton was an alcoholic. He would often drink excessively and have public displays of drunkenness.  With Taylor's history of infidelity, she also brought some baggage to the table.
3. Guy Ritchie and Madonna
With high-profile celebrity divorces come high-priced settlements. After eight years of marriage, Guy Ritchie and Madonna learned that first-hand. They divorced in 2008, and it cost Madonna anywhere between $76 million and $92 million.
Although no celebrity divorces are painless, this one was particularly nasty. Madonna and Guy Ritchie shared some heated words in the public eye. To move the divorce proceedings along, Madonna offered Guy Ritchie a large lump sum. As a result, she made one of the largest payouts in a divorce proceeding. Included in the multi-million dollar settlement was a pricey home in Western England.
With a net worth of about $45 million before the divorce, Guy Ritchie more than doubled his net worth in the divorce. The couple did have some disagreement over the custody of their children.
Rumor has it that the couple started having trouble in 2005 when Madonna fell off a horse. She broke many bones and had a lengthy recovery. Despite her situation, Ritchie was less than helpful. Things went downhill from there. Madonna's devotion to the Kabbalah became a problem for her husband.  Later on, rumors circulated that Madonna was having an affair.
4. Steven Spielberg and Amy Irving
In what has become one of the most interesting celebrity divorces, Steven Spielberg's divorce to Amy Irving relied on a cocktail napkin prenup. At least, Spielberg hoped his divorce would rely on the prenup. Despite writing and signing a prenuptial agreement on a napkin, Spielberg and Irving did not have a legally binding agreement.  A judge awarded Amy Irving half of Spielberg's fortune, which equated to $100 million.
The couple had a short marriage that only lasted for years. After Spielberg started dating actress Kate Capshaw, he and his wife filed for divorce in 1989. However, Irving cited other reasons for the split. She said that she felt like the wife of a politician. In an interview, she claimed that Spielberg expected her to do certain things that were not in her nature.
5. Other major celebrity divorces
Of course, there are too many high-profile celebrity divorces to list them all. For one, you have Tom Cruise and Katie Holmes. In 2012, the couple divorced as a result of Cruise's infatuation with Scientology. He wanted to involve his daughter with the organization, and Holmes disapproved.
Another major divorce was between Michael Jordan and his wife, Juanita Jordan. Although this divorce occurred in 2007, it still remains one of the biggest divorce settlements. Juanita left the marriage with $168 million.
Sean Penn and Robin Wright's divorce came as less of a surprise than some other celebrity divorces. For years, the couple had an on-again-off-again relationship. After a difficult 14 years of marriage, the couple called it quits in 2010.
Whether you're a celebrity or not, divorces leave a lot at stake. It's important to take the appropriate steps to protect yourself and your assets during divorce proceedings. Otherwise, you may end up with a big settlement that you can't afford.