Rhode Island Divorce Mediation Attorney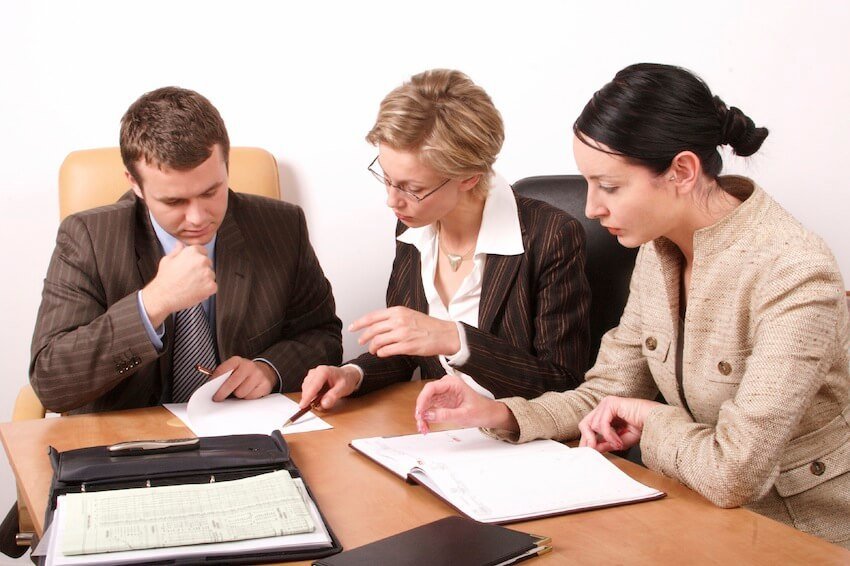 Divorce Mediation in Rhode Island
Domestic law cases in Rhode Island deserve the best possible representation. Having the right attorney during a divorce mediation can mean the difference between a lengthy court battle and a speedy settlement. At the Law Offices of John E. MacDonald, Inc., Attorney Elisha L. Morris has devoted years to assisting clients with achieving the results they seek in their Divorce Mediation.
The process of Divorce Mediation provides divorcing couples an alternative to the costly and time consuming process of Family Court. Mediation is a method of negotiation employed when there is the possibility that traditional litigation methods are not appropriate or will not work, or where the parties are seeking a more cost effective and less stressful dissolution of the marriage.
Attorney Morris has been successful in mediation and arbitration for many clients in unique situations with equally beneficial results. Some of the cases she has successfully mediated include but are not limited to:  visitation, custody, alimony, support, asset division and settlements. Because of the emotionally charged nature of Divorce and Family Court proceedings, it is entirely understandable that clients would want an efficient, effective, and less stressful way to resolve their issues.
Divorce Mediation is…
Divorce mediation aims to keep communication open.
Divorce mediation aims to contain current and future conflict.
Divorce mediation enables parties to understand facts, issues, consequences, and decisions more fully.
Divorce mediation aims to reach a customized agreement for the concerns and needs of clients not attorneys or courts.
Divorce mediation aims to focus on the best interests of any children involved.
Divorce mediation aims to develop the compromising skills of both parties for future use.
Divorce Mediation is not…
Divorce mediation is not a neutral third party decision maker or arbitration.
Divorce mediation is not considered therapy. In some cases mediation can be therapeutic but that is not a primary initiative.
Divorce mediation is not for legal representation or therapeutic advice.
What are the Benefits of Divorce Mediation?
Mediation gives you the power to shape the decisions that affect your life.
The costs and fees are less than those incurred in a litigation.
They are confidential and avoids public disclosure of personal issues.
Mediation is often completed in less time than normal litigation.
Experienced divorce mediation promotes communication and cooperation.
RI Divorce Attorney
Attorney Morris is a Rhode Island Family Court Certified Mediator.  Mediation is of particular benefit to parties who would rather work out their custody and divorce issues peacefully. The mediator's role is that of an objective third party who facilitates discussion and negotiation between the parties.  The main goal of mediation is to reach a mutually beneficial agreement between the parties that allows them both to move forward peacefully and with the best interest of any minor children in mind. The process of mediation also bypasses the emotional stress and extended time necessary during litigation, and can be extremely cost-effective when approached with an open mind.
As a highly credible divorce lawyer, Attorney Morris has dedicated thousands of hours to helping her clients achieve the outcomes they desire during the divorce proceedings. She tirelessly works on behalf of their rights and best interests. Attorney Morris believes that their are a variety of successful strategies in navigating the waters of the divorce process. She thoroughly analyzes each of her clients unique needs and recommends the best course of action for each specific circumstance.
As a lawyer with The Law Office of John E. MacDonald, Inc., Attorney Morris consistently represents clients requiring assistance with Divorce in Rhode Island as well as family issues in the following areas:
    Divorce Mediation
    Visitation
    Domestic violence
    Domestic assault
Common Divorce Mediation Concerns
A common concern for clients considering divorce mediation is that a mutual agreement may not be reached during the allotted proceedings. However, in divorce mediation it is rare for parties to be unable to reach some arrangement. A settlement is drawn up on the addressed issues and can be used later down the line in the case of litigation becoming part of the chosen divorce process.
Securing the services of an experienced divorce mediator could save you in cost, time and resources during your divorce process. Studies show that couples that opt for this type of legal procedure to handle their separations reduce their costs on average by 40% lower than the normal divorce litigation fees. In most cases, mediation has a notably reduced rate of services and only requires one mediator as opposed to litigation, which may involve multiple parties. Mediation can be the wiser choice for your specific divorce needs. Overall divorce mediation is a healthier procedure for your family as a whole and greatly reduces the stress and frustrations associated with traditional divorce proceedings.
Call the Rhode Island Divorce Mediators and Attorney Elisha L. Morris at The Law Offices of John E. MacDonald, Inc. at (401) 421-1440 today.