Divorce Lawyers For Men – Law Office of John E. MacDonald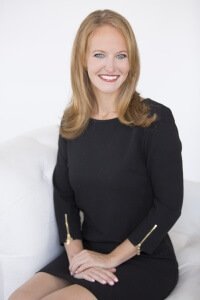 According to a study that was done in 2015, it is far more likely that your wife will say the words "I want a divorce." While it may be life-shattering to you, it is important that you understand the steps you need to go through when you are heading for a divorce. The first and most crucial step when heading for a divorce is that you contact Divorce Lawyers for Men. It is important to understand that while any divorce attorney can represent men or women some have a proven track record of assisting men through the crushing stress of a divorce.
At the Law Office of John E. MacDonald, we have a talented team of Divorce Lawyers for Men headed by Elisa Morris. We are available at any time to assist you at 401-421-1440.
Which Attorney Is Right For You
Divorce Lawyers for Men have been around for just as long as divorce. Some people believe that when there is a divorce between a husband and wife that the woman will always get the better end of the deal. Of course, while the idea of a female getting the better part of a divorce is not entirely accurate. While 80% of the time women are granted custody of the children, this is totally based on the best interests of the child or children in question. Because the court will always give the care of the children based on their best interest, it is important that your Divorce Lawyers for Men on your side. With the assistance of an attorney, you will be able to represent your case accurately in court.
When it comes to assets and property distribution it is critical you contact several Divorce Lawyers for Men to see which ones are the best for your situation. Every situation is different and when it comes to your case you will need to discuss it with a few different lawyers to see who you feel is going to give your case the best chance of success. When it comes to knowing which attorney is going to be the best in your case there are some things to keep in mind.
Keep an open mind
Remember and keep focused on your goal
Think about want from your attorney
Talk to three attorneys to see which one you like the best
Do not just go one the word of Divorce Lawyers for Men research them yourself
Look for questionable actions or red flags
Take your time and make your choice
If you are still looking at Divorce Lawyers for Men and have not found the right one for you, we urge you to contact our office for a free consultation. The Law Office of John E. MacDonald is available at any time to meet with you to discuss your case at 401-421-1440.