Family Law Attorney Elisha L. Morris Takes Divorce Personally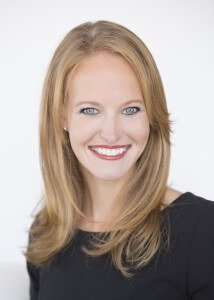 She is a fierce advocate for all of her family law clients, striving to provide them with the best possible representation in cases involving divorce, custody, child support and visitation.
When a dissolution of marriage case involves children, Ms. Morris is sensitive to the impact that the divorce process has on a family.  She works hard to minimize the financial and emotional strain, while keeping her focus on the interest of the children who are involved.  Whenever it is possible, Ms. Morris's goal is to move family law clients toward a resolution outside of the courtroom.  However, when circumstances do not allow for an amicable settlement, Ms. Morris is fully prepared to aggressively fight for her clients in court.  Whether representing the husband or wife in a divorce, Ms. Morris has the versatility to tailor strategies to reflect the client's unique needs and goals.
Ms. Morris realizes that the key to success with family law and divorce often lies in the details, particularly in meticulously reviewing financial documents and court records.  Elisha Morris's eye for detail has allowed her to succeed in both her educational and professional endeavors.  A summa cum laude graduate of the Providence College of Liberal Arts, she chose to pursue her Juris Doctorate at the Roger Williams University School of Law, where she graduated in the top quarter of her class.  While attending law school she received recognition for her oral advocacy.  Professionally, Ms. Morris served as a clerk for Chief Justice Williams of the Rhode Island Supreme Court, where she honed her skills on legal research and writing and appellate advocacy.  Ms. Morris is well versed in the subtleties of Rhode Island marital and family law, and serves as a member of the Rhode Island Family Court Bench Bar.
In addition to her family law experience, Ms. Morris has enjoyed great success in various immigration matters including deportation defense, adjustment applications, and petitions to remove the conditions on residence and naturalization applications.  Ms. Morris also represents clients who suffer personal injuries, lost wages and pain and suffering as a result of automobile accidents. She recognizes the effect an automobile accident or other personal injury may have upon individuals and their family and will obtain the maximum recovery in the shortest time possible.