Rhode Island Spousal Support Attorney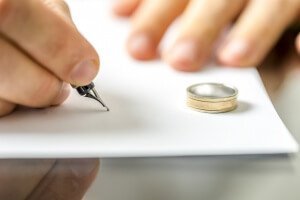 When going through a divorce, you will have to face many new challenges. To facilitate your transition into single life, an attorney will protect your interests. If your spouse earned the household's primary income, you might have intense financial concerns. A Rhode Island Spousal Support Attorney can help you receive the financial assistance that you need.
Types of Spousal Support
Rhode Island has three types of spousal support, and each is defined by the intended duration of payments:
Temporary Spousal Support: This is the amount your spouse is ordered to pay until the divorce is finalized. Temporary payments are often higher than the other types of support. The payments earned are intended to keep you on your feet while suddenly faced with the loss of your spouse's income. Your Rhode Island Spousal Support Attorney can file for payments as soon as you decide to proceed with a divorce.
Short-term Spousal Support: After you get divorced, you may still need time to get on your feet. Many homemakers need time to acquire additional education or to find a suitable job.
Permanent Spousal Support: People divorcing from long-term marriages may be eligible for long-term payments. A Rhode Island Spousal Support Attorney can determine which types of support are appropriate for your case.
Determining Spousal Support
When deciding the amount to award, a judge will look at many factors. These factors include:
Your income
Your Spouse's Income
Marriage's Length
Your Job-related Skills
Childcare Responsibilities
Marital Conduct
Being a homemaker does not mean you are stuck in a marriage. The law understands the financial challenges a spouse may face, and the right Rhode Island Spousal Support Attorney will get you the payment you need to reestablish your life.
Attorney Elisha Morris
Rhode Island Spousal Support Attorney Elisha Morris is an experienced, skilled and dedicated family law attorney. Elisha will inspect every detail on court documents and finical statements, then will use the information to protect your interests aggressively.
If you are going through a divorce and are in need of supposal support, call Elisha at 401-421-1440. During a free consultation, she will be able to assess your case.