Rhode Island Alimony Attorney – Elisha Morris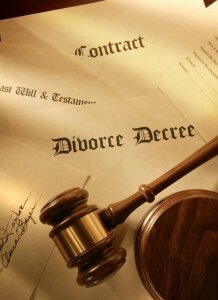 We all know when enough is enough. Whether you have decided that you cannot continue to be with someone because they treat you poorly, or because you can simply go on no longer it is important that you know the entire process. In Rhode Island getting a divorce is something that can be made much easier with an attorney. In this article we are going to be covering part of divorce called alimony, how it can affect you, and how Rhode Island Alimony is calculated.
Are You Going Through Divorce?
If you have decided it is time to get a divorce you should know that Rhode Island Alimony may have a huge effect on your finances moving forward. Alimony is a court ordered provision that a husband or wife must pay their spouse after they are separated or divorced. In some cases Alimony is also called spousal support or spousal maintenance. In cases of Rhode Island Alimony the judge in your case will evaluate a group of factors do decide if support should be ordered and who should pay the other.
Some considerations a judge may take into consideration during a Rhode Island Alimony case and how much alimony will be ordered:
Standard of living during your marriage
How the spouses treated each other during the marriage
Health, Age, and Ability to provide for ones self
Marriage Length
The ability for one spouse to provide support to another which takes into consideration the spouses debts, property, etc.
In some cases if the spouse was a homemaker and whether or not that spouse will need formal training to be able to support themselves in the future
If one spouse has custody of a minor child that they will have custody of in the foreseeable future
The Assistance You Need
Because of all of these factors if you or a loved one is facing a situation that involves Rhode Island Alimony it is important that they not stand alone. At the Law Office of John E. MacDonald our Rhode Island Alimony Attorney is available to assist you at anytime. We work diligently to make sure that our clients get the results they need and know that if they have an issue that we are there for them. If you would like to contact our office we will be more than happy to schedule a free consultation as soon as possible at 401-421-1440.