Cranston Divorce Lawyers – Elisha Morris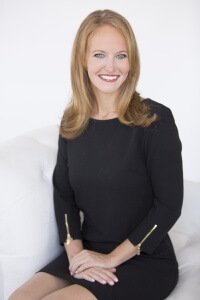 Are you going through a divorce? There are many Cranston divorce lawyers willing to handle the case. You want one who will listen to what you have to say and give you a reasonable prediction of outcome. You also want one who will aggressively defend your rights to ensure a fair settlement is reached. Not all Cranston divorce lawyers will put 100% into your case. Attorney Elisha Morris always strives for excellence.
Property Distribution
If you are going through a divorce, marital assets will need to be divided. This may include items such as:
Family Home
Financial Assets
Motor Vehicles
Sentimental Items
You want to make sure your interests are represented. Some Cranston divorce lawyers will promise you the world, then put in very little effort. Elisha treats each case individually. She will give your case the attention it deserves, so you get a fair
property settlement.
Child Custody
If you have children, child custody can be the toughest part of a divorce case. We all want what is best for our children. The thought of losing time with our kids is very scary. You want to find Cranston divorce lawyers who will work hard defending the rights of you and your children.
Rhode Island looks at many factors when determining child custody. At the end of the day, they want to do what is best for the child. If neither parent can be proven unfit, the courts try to maximize the time children spend with each parent. Some of the things the judge will look at are:
How much time each parent wants with the child
How much time the child wants with each parent
The relationship each parent has with the child
The type of adjustments imposed on the child
The stability of each parent
The mental & physical health of each parent
Each parent's willingness to facilitate a relationship between the child and other parent
Cranston divorce lawyers will help you prepare evidence to prove your case. We care about our clients and want to foster an agreement that works for the entire family.
Child Support
Child support is another common aspect of divorce cases. Although the state of Rhode Island has child support guidelines, there is nothing set in stone. Each family situation is unique. Cranston divorce lawyers can help you get a fair child support ruling.
Child support is intended to allow children to continue the same standard of living. There are many details that contribute to the amount awarded. Some things the court will look at are:
Income of each parent
Expenses of each parent
Time each parent spends with the children
Special needs of the child
In some cases, spousal support may also be awarded. During a consultation your divorce case will be evaluated.
Attorney Elisha Morris
If you are looking at Cranston divorce attorneys, you want to find one who is experienced and driven. Call Attorney Elisha Morris today at 401-421-1440.