Rhode Island Divorce Lawyer Elisha Morris
Divorce is still among the most stressful procedures anyone can endure. Although common, the process of ending a marriage legally is no less difficult or challenging an experience for anyone involved. Even in situations where both parties are in agreement about the dissolution of the marriage, divorce effects people deeply and emotionally as it brings to a close a relationship that was once loving in nature.
Rhode Island Divorce Lawyer Elisha L. Morris of The Law Offices of John E. MacDonald, Inc. has been helping clients navigate the emotional and legal waters of the Divorce process for years – achieving excellent results in all domestic law issues. Attorney Morris has successfully represented clients with legal matters including but not limited to separation, divorce, pre-marital and marital agreements, child custody and support, reorganization of marital businesses and assets, division of assets, spousal support, asset protection, alimony, restraining orders, domestic violence, assault, abuse and more.
Divorce Lawyer Morris realizes that whether the matter is simple or complex, clients deserve to have their legal issues solved promptly, efficient, at a reasonable price, and with an eye toward protecting their interests.
Rhode Island Divorce Laws
Divorce is a serious decision that ultimately affects many areas of life. Contemplating a divorce can be an emotionally draining process for all parties involved. Our Rhode Island divorce attorneys recommend consulting an experienced legal counsel during this process. An experienced divorce lawyer should be well-versed in the laws pertaining to divorce in that specific state.
A divorce from the bonds of matrimony shall be decreed, irrespective of the fault of either party, on the ground of irreconcilable differences which have caused the irremediable breakdown of the marriage.
Attorney Morris suggests divorce mediation as an additional factor in navigating the process of finalizing divorce. Many clients have benefited from the divorce lawyers free consultations offered by Attorney Elisha Morris. During these consults potential clients are able to sit with a highly-credible Rhode Island divorce lawyer to discuss legal matters in detail.
Although the decision and steps necessary to end a marriage can be difficult, the option to divorce is an important freedom that allows us to move through the healing process from marital conditions that can seem hopeless. At The Law Office of John E. MacDonald, Inc. Attorney Morris sees her role as not only a legal advocate, but a counselor and adviser with an encompassing knowledge of the Family Law process and a unique sensitivity to the emotional impact that Divorce can have on clients.
Rhode Island Divorce Attorney Morris focuses in all areas of Family Law and fully comprehends what is necessary to reach a beneficial outcome in the Rhode Island Family Court systems. Some of the Domestic Law areas that we concentrate on include:
    Child Support
    Divorce
    Domestic Violence
    Domestic or Sexual Assault
    Property Division and Alimony
Call RI Divorce Attorney Elisha L. Morris at The Law Offices of John E. MacDonald, Inc. at (401) 421-1440.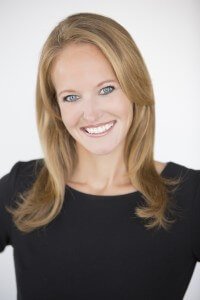 Throughout the years, Attorney Morris has litigated many divorce cases successfully. Some of these cases involved adversarial proceedings, some were collaborative in nature, and many involved child support and custody issues of all kinds. Two of these cases involved a challenging set of circumstances involving an out-of-state father who wanted placement of the minor children from the in-state mother. The father contacted  The Law Offices of John E. MacDonald, Inc., and Attorney Morris filed the necessary documents with the court immediately, had the cases quickly brought before a judge, and achieved a ruling in favor of the client.
Attorney Morris will not only provide you with the best possible representation for your Family Court case, but will also clearly explain and help you understand why she is moving in a particular direction on your behalf. She explains the circumstances involved in your unique situation and which strengths and weaknesses are present immediately. You will be kept up-to-date on any new developments in your case, and will make sure that you fully understand the process from start to finish. Attorney Morris will ensure that when you complete a discussion with her, you will have every question answered or an expectation of when you will have it answered.
Clients have access to their attorney twenty four hours a day, seven days a week and will frequently receive responses by telephone or email even after hours, on vacation, or weekends. We love what we do and we love to win. We encourage you to consider a complimentary consultation wherein you will notice the competence, dedication, and  professionalism we have to offer in resolving your Family Court Divorce.