Cranston, RI Divorce Attorney
The Law Office of John E. MacDonald serves Family Law clients in Cranston, with a strong understanding of what is necessary to reach a beneficial outcome in the Rhode Island Family Court systems.
Divorce attorney, Elisha Morris has successfully represented clients with legal matters including separation, divorce, pre-marital and marital agreements, child custody and support, reorganization of marital businesses and assets, division of assets, spousal support, asset protection, alimony, restraining orders, domestic violence, assault, abuse and more. Morris competently and compassionately deals with her client's needs and expectations, providing personable and dependable family law service to the Cranston area.
Elisha was the third attorney on what was for me a very long and painful divorce and custody case. She brought a refreshing mix of empathy, professionalism and pragmatism to quickly bring closure.
Stacey 2013, Rhode Island
Divorce Attorneys in Cranston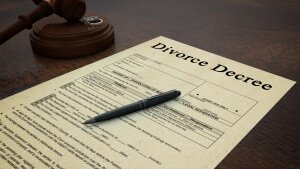 Divorce attorney John E. MacDonald are there to negotiate the client's immediate financial and personal needs, with the upmost respect and sensitivity. They will explore all options to negotiate if a settlement is possible, or find the most amicable settlement if it is not. Attorneys Elisha Morris John E. MacDonald have extensive experience in contested divorce proceedings, and their priority is to provide you with the most favorable outcome as a divorce attorney.
The Kent County Family Court is located at the Noel Judicial Complex, 222 Quaker Lane, Warwick, Rhode Island 02886-0107 on the third floor.  The clerk's office number is (401) 822-6750. Cities and towns which this court serves are Coventry, Cranston, East Greenwich, Foster, Johnston, Glocester, Lincoln, North Kingstown, North Providence, North Smithfield, Scituate, Smithfield , Warwick, West Greenwich, and West Warwick.