09 Apr

Child Adoption Process In Rhode Island
Child Adoption in Rhode Island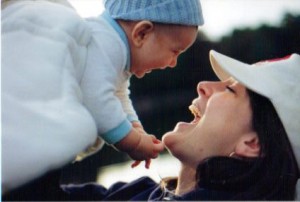 Millions of children across America are searching for "forever homes" with loving, dedicated parents. In Rhode Island especially, there are many eager kids up for adoption. The child adoption process can be an exciting time as a new family is bonded and built over the course of a few months.
Steps to Child Adoption
First, potential parents attend free informative meetings held by Adoption Rhode Island and the Department of Children, Youth, and Families. The child adoption process is fleshed out in detail, Q&A sessions are held, and applications to start the adoption process are available. Afterward, parents are to enroll in an adoption preparation class- better known as a "home study". These classes are designed to help the parents find the best match and help the home finder create a good match as well. Next, a home study is performed and formatted into a report. A licensed social worker visits the parents' home and develops a personal relationship with the family, discussing any questions the parents may have while at the same time, determining what type of child would be the best fit for the family.
During the final steps of Child Adoption, copies of the home study are mailed to the DCYF caseworker who works one-on-one with your future child. The caseworker chooses a family who is best matched to fit the child's needs. The wait can last from anywhere from a few short weeks to a year or longer. When the caseworker finds a good match, he or she will meet with the parents to present a summary of the child's details and discuss medical history among other important information. You will also find the opportunity to talk to teachers and foster parents who know the child best. If you agree to proceed, it is now time to meet the child. The soon-to-be-adopted child begins to familiarize him or herself with the family through a series of visits, starting with just a few hours at the residence and growing to overnight and weekend stays.
Once the child has been placed in your home for a minimum of six months, the child adoption finalization may begin. Both new parent and child attend Family Court to legalize the adoption. The child receives your last name. From that day forward, you, the parent, are granted full parental rights/responsibilities.
For more about obtaining a lawyer to guide you through the child adoption process in Rhode Island, contact the law offices of John E. MacDonald and his Child Adoption Attorney Elisha Morris at (401) 421-4038.