DIVORCE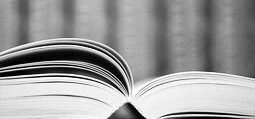 Divorce effects people deeply and emotionally as it brings to a close a relationship that was once loving in nature. This is not a time to be making a decision without examining all the legal ramifications that effect you. Elisha L. Morris and the team of lawyers at The Law Office of John E. MacDonald have the experience necessary to help you terminate your marriage in way that makes the best legal sense.
MEDIATION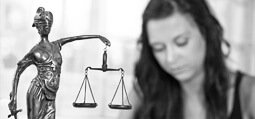 Divorce Mediation offers an alternative method of terminating a marriage where traditional litigation isn't appropriate. Divorce Attorney Elisha Morris has successfully mediated or arbitrated many divorces for clients with different types of family legal matters including custody, visitation, support, alimony, settlements and asset division.
DOMESTIC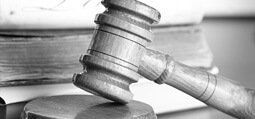 Rhode Island has made tremendous efforts to battle the epidemic of domestic violence. The police may now ascertain the necessity of arresting a party for suspected domestic assault, spousal abuse, or domestic violence of any kind. Mistakes will be made and you may find yourself arrested or charged unfairly. Having a qualified Rhode Island Domestic Violence Attorney to represent you is vital in these situations.
WELCOME
Elisha L. Morris is an experienced attorney focusing on family law, immigration law and personal injury. Ms. Morris has successfully handled cases involving divorce, custody, child support, and visitation. She is aware that each case requires special attention and is ready to pursue either the amicable settlement or the aggressive court battle.
More
TESTIMONIALS
April 17, 2015
Elisha was the third attorney on what was for me a very long and painful divorce and custody case. She brought a refreshing mix of empathy, professionalism and pragmatism to quickly bring closure and help me get on with my life.
April 17, 2015
Divorce is a dark, messy process, but Elisha Morris of John McDonald Law Offices was a bright spot in it all. She was efficient, professional, and encouraging to me, yet firm, assertive, and not afraid to do what it takes to win in the courtroom. She went above and beyond, making sure I was comfortable...
More
LEARN THE LAW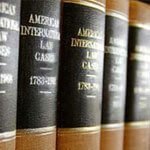 Often times the laws of Rhode Island can be confusing and difficult to understand. In order to fully grasp them, you need to study them. The good news is that our attorneys are some of the top minds in their respective fields and have dedicated themselves to learning them, so you do not have to.
In our legal learning center you will find all sorts of great information in easy to read articles. You will also see some of the latest legal news for Providence, Newport, Warwick, and Cranston.
More