Child Custody Lawyer – Elisha Morris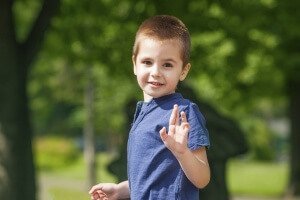 One of the most troubling parts of getting a divorce is the welfare of your children. In cases of an amicable divorce, this does not typically come up as much since custody can usually be decided by the parents. In cases of bitter divorces often the greatest victims are the children involved. In cases of divorce where children are involved having the assistance of a Child Custody Lawyer can be crucial to ensuring that post-divorce the children involved are in the best possible position. If you or a loved on is going through a divorce, and there is a question of the best interest of the children the Law Office of John E. MacDonald and his Child Custody Lawyer Elisha Morris are prepared to assist you.
When you discuss Child Custody in Rhode Island, it is important that you know that the state operates in the best interest of the child in mind. Keeping that in mind the judge can award custody to sole custody to one parent or in some cases joint custody to both parents. Having the assistance of a Child Custody Lawyer will assist you in getting the ruling that you desire.
Sole Custody
In Rhode Island, sole custody is when one parent is allowed to make all of the decisions for the welfare of the child without the need to consult the other parent. Some of the decisions involved are:
Medical
Religious
Education
General Welfare
If you are seeking sole custody it is important that you contact a Child Custody Lawyer so that you can prepare your case before you go to court.
Joint Custody
To the contrary of sole legal custody if your Child Custody Lawyer works to get you joint custody both parents will be involved with the decisions of the child. Situations of joint custody tend only to work when there is a level of communication involved between the parents. Communication is crucial in these situations because you will have to make decisions about the welfare of the child together as well as share all records about the child.
While there are other special situations that can come to light for multiple children living with different parents the most common are listed above.
If you are going through a divorce with children and would like to work with Child Custody Lawyer to discuss your possibilities our office is available. Our office has handled hundred of cases involving divorces and child custody and has the experience and the know how to get your case handled. If you would like to contact us for a free consultation we are available at anytime at 401-421-1440.