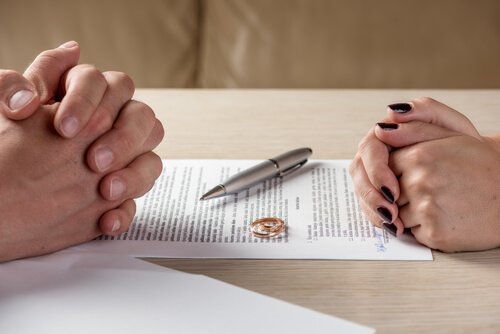 The divorce process is stressful enough, but the weeks and months after your divorce can be equally stressful. Trying to move on with your life isn't easy, so here are a few tips for coping with divorce.
1. Review Your Legal Documents
Go through your will, trust, power of attorney, life insurance policy, and any other documents that might have your ex-partner listed on it. This is part of the divorce process that many people don't think to do, but ignoring it can be a huge mistake. Do you want your ex still listed as your emergency contact? Unless the split was amicable, probably not.
Check all your paperwork and remove your ex from any of it, unless you want them to get your life insurance payout if something happens to you. To make sure you didn't miss anything, you may want to check with your lawyer.
2. Find a New Physical Activity
Staying active solves a lot of problems for those who are coping with divorce. For one, there's depression. Exercise is a great way to fight off depression- something that many new divorcees suffer from. In fact, it's very common that men suffer from post-divorce depression. Exercise combats depression by increasing the quantity of good chemicals, like serotonin, in your brain. It's a healthy and fun way to deal with your emotions.
That's not the only benefit of exercise. It also builds your confidence, which can be shattered during the divorce process. It makes you feel better about yourself and makes life just a little bit better.
Trying out a new activity also gives you a chance to meet some new people. And when you're coping with a divorce, you need all the friends you can get. It's likely that you lost a few friends to your ex in the divorce process. But by trying a new activity, you might meet some new friends. There's always the chance that you'll find a spark with someone new. As a bonus, you might find a new hobby to be passionate about.
3. Plan a Vacation
Go ahead; you deserve it. Even if you can't afford it this year, plan your dream vacation. Whether it's a tropical beach getaway or a cold, snowy mountain, it gives you something to look forward to. If it's not for a few years, store all the details in a journal. Plan your trip down to the last detail, and life will seem a little sweeter.
Many people dealing with divorce think that vacation is only something you do with a partner. But that's far from the truth. Solo traveling is an incredible thing. You can experience every sight, sound, and taste for yourself. There's no one by your side to complain or taint your experience. It's one of the most self-indulgent things you can do. And it's not lonely. Wherever you go, there are bound to be other solo travelers. You can meet them on tours, at bars, or in cafes. If all else fails, make friends with the service staff. When you're on vacation, everyone has an interesting story to tell.
4. Use Laughter as Therapy During the Divorce Process
It's always a good time to laugh. Laughter stimulates endorphins, which make you feel less pain. It also puts you in a more relaxed state. So, if you're looking for a way to cheer up, find something to laugh at. Watch a comedy movie, a tv show that makes you laugh out loud, or a stand-up comedian. A little bit of laughter goes a long way.
If mornings are particularly hard for you, make a routine of watching a few minutes of your favorite stand-up comedian or TV series. 15 minutes might be all you need to put a smile on your face before you go out to face the world.
5. Do All the Things You Couldn't Do While You Were Married
Marriage is about compromise, so how much of yourself did you compromise while you were married? Make a list of all the things your ex-kept you from doing, and do them. Couldn't cook fish because of your ex-hated the smell? Cook it! Couldn't leave your shoes next to the front door because it was too messy? Do it! Take advantage of your freedom.
Living within your means, you can do what you want when you want. Was there a hobby you gave up to please your ex? Did you start eating dinner later than you'd like to accommodate your ex's decision? It doesn't matter how big or little the compromise was; you'll feel better if you take your life back.
How To Deal With Divorce
There is no single blueprint that can tell you how to deal with divorce. But there are ways to cope, and with them, you may find that good thing can come out of the divorce process. Instead of being upset or depressed, embrace it and live life to the fullest.